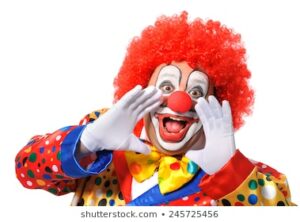 The Premier League's desperation of what is seriously required before any  re-start can happen is frankly unbelievable.
The rush to get the game underway has overlooked so many obvious points, it's frightening given that the league bosses should be on top of every single point of concern.
Yet they seem unable to even realise that an abnormal 10 day training period before 92 remaining games is as unrealistic and indeed incredibly stupid as it can possibly gets.
Yet that remains the expectation with matches due to restart on June 12 despite their players having been largely inactive since the near middle of March.
The risk of major injuries is as high as it could possibly be.
To be honest given that, and so much else, it's not difficult to come to a conclusion that football has lost its credibility as a spectator sport under the clownish leadership of the Premier League.
Managers and players have been left to point out the obvious to them and its being generally reported now that the start will have to be put back a week to June 19.
Managers in particular have apparently had to make it clear that this is not long enough to ensure players are fit from a restricted training period in small group for goodness sake to get themselves ready for nine matches in six weeks.
That it needs pointing out at all  is utterly incredible and tells you all you need to know about the League we follow.
If that's how we decide relegation and promotion the game is shot.