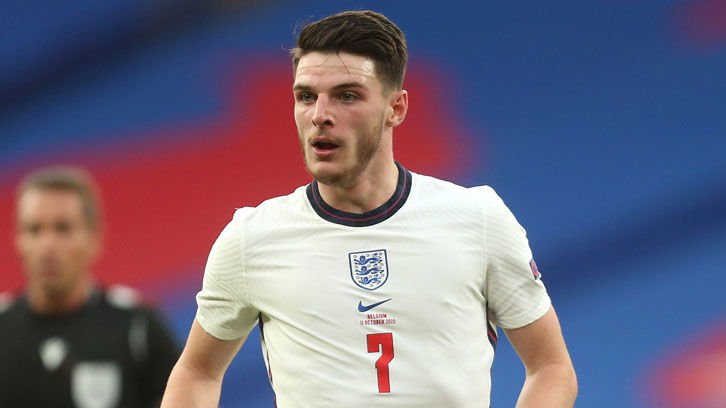 It's really no surprise that Declan Rice is becoming a better and better player…or indeed that with every successive appearance as the main England man his transfer price would go higher and higher.
For me there is no doubting that he has become incredibly improved since Tomas Soucek arrived at the club.
Telepathic understandings become par for the course when two outstanding operators come together as has been the case in the Irons midfield.
And the new captain has made it clear that's the situation between him and the Czech Republic skipper.
Obviously all this talk from fellow professionals today about him being so great is nice to hear on the one hand but a worry to some on the other given the interest it will create around the world.
However, when David Moyes valued him at £100 million two or three weeks ago he was probably a bit on the modest side.
Here are the facts:
Declan Rice is 22 years old – around three of four years off the usual peak for a player in his position
He has three years and an option left on his deal
Two years ago he was valued at £60 million and since becoming club skipper and a fully fledged international with years in front of him that has risen to the Moyes £100 million level.
Covid has produced such a flat market that no sort of lesser fee would get him and by the time it comes back  to normality such will have been Dec's continued development his price could easily have risen to closer to £130 or £140 million.
Given that scenario could be some way off it seems to me that Declan could well be here until the end of his deal and with continued progress may  be tempted to sign another.
Yes I'm an optimist but at this moment Bubbles are flying high! I don't see him moving anytime soon.