As with any team which once had Harry Redknapp at the helm, West Ham United have found themselves close to signing all manner of players over the years.
Of course, we tend not to hear about those who never amounted to anything. That matters not, though, as there are plenty of big names who have been linked with us before, who have gone on to bigger and better things.
Here are just a few of those who came close to ending up at the Irons, and who we signed in their stead.
Handkerchiefs at the ready…prepare to weep !
Didier Drogba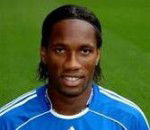 During his time at Galatasaray, he revealed that he could have ended up a West Ham player before he moved from Marseille to Chelsea.
If we're getting even more specific, West Ham were interested before he left Guingamp for Marseille, but West Ham decided they were fine with Paolo Di Canio  and Fredi Kanoute leading the line and decided instead to invest in younger prospect Youssef Sofiane.
Typical West Ham though, saw Kanoute suffering a long-term injury a few months later, Di Canio throwing a wobbler with manager Glenn Roeder, and Sofiane wasn't ready to step up.
The 2002-03 season was the first to have specific transfer windows, meaning West Ham threw defender Ian (he thinks he`s Pele) Pearce up front for half a season and a 36-year-old Les Ferdinand for the other half, leading to relegation from the Premier League.
Neymar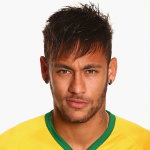 Back in 2010, when West Ham had secured their Premier League status for another year and for some inexplicable reason hired Avram Grant as our new manager, the club were reportedly ready to break their transfer record for Neymar.
The Brazilian was just 18 at the time but had already impressed for Santos and was just weeks away from a first senior international call-up – consider it not too dissimilar to Richarlison's move to Watford in 2017.
West Ham were ultimately priced out of a move and instead opted to bring in Victor Obinna from Inter. The Nigerian had his moments, but not enough of us from finishing rock bottom of the league.
Ruud van Nistelrooy
A few months before the Neymar bid, West Ham owners David Gold and David Sullivan attempted to make a "statement signing" in their first January transfer window.
Ruud van Nistelrooy was made available on a free transfer by Real Madrid – after all, they'd signed Cristiano Ronaldo and Karim Benzema the previous summer, so didn't really need the Dutchman – and West Ham were ready to swoop with a £100,000 per week contract offer.
The former Manchester United man chose Hamburg instead, and West Ham's response saw them bring in three strikers for a fraction of that £100k.
Sadly, Ilan, Mido and Benni McCarthy fell one short of Van Nistelrooy's five-goal total from his first 11 games in the Bundesliga. That's the three of them combined, not individually.
But, with Mido and McCarthy around, at least the vendors of burger vans around the Boleyn saw their profits soar!
xxxxxxxxxxxxxxxxxx
Did you know that yesterday was the anniversary of the day that West Ham and Sheffield United reached an out-of-court settlement over the Carlos Tevez affair in 2009?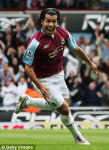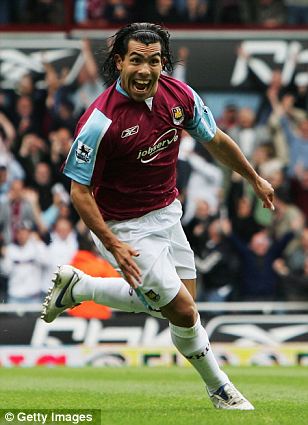 The Blades had demanded compensation of up to £45million following their relegation from the Premier League in 2007 – a demotion they insisted would not have occurred had Tevez not excelled for the London club.
We had breached rules over third-party ownership when signing Tevez and his fellow Argentina international Javier Mascherano the previous summer.
The pair had arrived at Upton Park in a surprise, headline-grabbing move from Brazilian club Corinthians but it later emerged the rights to the players were partially owned by their agent Kia Joorabchian's company, Media Sports Investment.
This contravened Premier League regulations and the club were fined a record £5.5million.
This did not go far enough for some clubs, however, who felt the relegation-threatened Hammers should have been deducted points.
The Blades went on to pursue their own claim after it was they, and not West Ham, who went down after a dramatic battle for survival went down to the wire.
Exacerbating the issue for them was the fact that Tevez was outstanding. After a quiet start to the season, the forward burst into life in the run-in. He scored seven goals in the Hammers' final 10 games of the campaign, including that memorable winner at Manchester United on the last day of the season to clinch survival.
Two years of legal wrangling followed as the Blades sought some form of redress. Final details of the settlement were not revealed at the time but the Bramall Lane outfit reportedly received a sum of around £20million. This was some way below their initial demand but they declared it a "satisfactory settlement".
I was oop in Sheffield recently and they are still complaining about it!
xxxxxxxxxxxxxxxxxxx
When Yossi Benayoun first arrived in England to sign for West Ham, manager Alan Pardew had some typically Paredew-ish comments to say about his physique.
"You only have to look at Yossi to see he is a slight player," the manager noted, also calling the 25-year-old —— a "skinny little bug*er".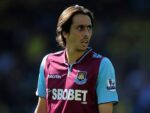 It was partly a compliment. In spite of Benayoun's size, Pardew saw in the new arrival something nobody else did: the potential to succeed Teddy Sheringham, West Ham's wiry 39-year-old striker.
"We just need to get him eating all those pies," Pardew suggested.
In the end, Benayoun neither ate all the pies nor became the next Sheringham, but he did prove, surprisingly, that a featherweight attacker with no experience in the league could still play at the highest level.
It's an achievement that deserves far more recognition.
While a larger, pied-up Benayoun might have been a more versatile player, one more suited to facing Stoke on a wet Tuesday night (why always Stoke?) , the real version of the midfielder was devastating, able to ghost into goalscoring positions and cover large sections of the pitch without breaking a sweat. He even scored headers!
In refusing to bulk up — and being none the worse for it — Benayoun gave inspiration to skinny players in the same way Maradona and Messi gave it to short ones.
xxxxxxxxxxxxxxxxxx
And finally another Harryism….
Remember the Sky Sports interview about his transfer dealings?
"No, I'm not a wheeler and dealer. F**k off. I'm not a wheeler and f*****g dealer. Don't even say that. I'm a f*****g football manager."