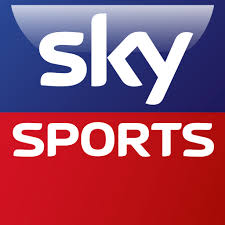 London Stadium owners E20 Stadium LLP want £170,000 per year to allow West Ham to broadcast Sky Sports TV in the stadium bars on match days. It is the latest bizarre demand from the stadium owners who seem intent on squeezing every last penny out of West Ham.
West Ham want to decorate the LS concourse walls with West Ham themed banners and objects but again it appears the public stadium owners are being difficult and asking for an annual fee for permission to hang extra Hammers branded items on the empty walls.
A West Ham insider told Claret and Hugh: "The reality under the contract is it needs to have the look & feel of West Ham United home stadium, currently it does not. They need to allow us to put up a pile of stuff to give it the look & feel of the West Ham home stadium. We will pay for everything, we just don't want to give them a big annual fee for walls on the concourse that have nothing on them"
The stadium agreement says West Ham  "Shall retain the look and feel of the home ground of West Ham United Football Club during the Football Season without limitation"
West Ham is also in dispute about the availability of draft beer which they say is already available at comparable London Clubs.
The stadium agreement also promises complete parity with comparable clubs on a number of items including catering contracts and associated services in the hospitality areas. Comparable Clubs is defined in the contract as the three leading Football clubs (as determined by the capacity of their home ground) with London as their registered home address. So Chelsea, Arsenal and Spurs.
West Ham also remains in a legal dispute over the desired increase in capacity to 60,000. The contract sets out the minimum capacity as 53,500 but no maximum! The agreement says "Agreed Capacity means is a minimum of 53,500 seats when the Stadium is provided in Football Mode including a minimum of 3,400 Club Seats"    West Ham are relying on a cause that says they have the full use of the stadium including all areas on match days. Their lawyers claim that includes all the unused seats. That particular argument is due to go to the courts in November.