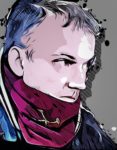 Gonzo has summer window worries
There are many reasons to admire Manchester City manager Pep Guardiola but there is one character trait in particular that has always impressed me.
I don't claim to have an encyclopedic knowledge of the Citizens starting eleven for each game but it's always struck me how nobody is guaranteed a starting spot.
Even superstar players such as Kevin De  Bruyne and João Cancelo have been dropped by the former Barcelona and Bayern Munich manager.
On the final day of the season as Liverpool and Manchester City battled it out for the Premier League title, Pep decided to drop record £100m signing Jack Grealish.
Actions speak louder than words and the message is clear . . . ANYBODY can be benched and there are no favourites.
I was thinking about this when rumours surrounding David Moyes pursuit of a 'back up striker' started to emanate.
The suggestion is that Moysies will bring in a forward under the right circumstances but only for a small fee and only as back-up to Michail Antonio.
This sounds like a terrible idea to me. It's imperative that the West Ham manager recruits a striker who is every inch Antonio's equal because anyone less will not feature. History suggests that Moyes has his favourites and is not keen to substitute any of them.
The rumour is that the Irons manager is willing to spend up to £25m on a reserve striker in order to save funds for 'priority positions'.
Many may believe that spending such a sum on a player will guarantee some level of team involvement. Unfortunately as Nicola Vlasic will testify, a £20m+ transfer fee is no insulation against Moyes using his 'trusted' players.
I certainly got the impression this season that Issa Diop would be relegated to the bench regardless of how well he performed.
He's not a bad player but he'll never be anything other than 4th or 5th choice centre half under David Moyes. This is a prime example of how our manager likes to operate.
I'm aware that we're only dealing with rumours but the suggestion Moyes is not keen to recruit a striker becomes more believable considering it's been 18 months (and counting) since we sold Sebastian Haller.
At the time of Haller's sale to Ajax Moyes was informing anyone who'd listen that there were funds available and that he was looking for a replacement.
Moysie is less effusive on the subject now and this spells trouble. Hopefully it's all smoke and mirrors to mask the trail of a signing so far unbeknown to us but I don't like the messaging.
Second fiddle, back-up or reserve is not a good situation to be in under Moyes. . . . it usually spells inactivity under a manager who doesn't make substitutions unless he absolutely has too.