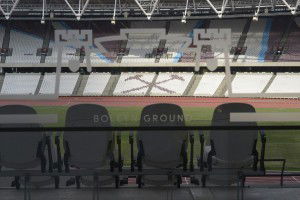 West Ham has insisted  it will keep its promises to 1966 season ticket holders one of whom contacted ClaretandHugh this week dismayed at the lack of communication from the club and the lack of reply to his emailed queries since he parted with £1,10o for his padded seat at the former Olympic Stadium.
The life long supporter claimed he was told at the Stratford reservation centre
O "If you purchase 1966 seats you get a tour of your seat before season starts."
O  An inscription of your seat WITH of YOUR choice
O Pricing for cup games and friendlies would be similar to the Boleyn Ground and
O a  programme voucher for each game.
The supporter explained he was borderline choosing in 1966 seats.  The small factor was the inscription. He first went to Boleyn Ground with his now late father 40 years ago so he thought it would be a great tribute to add his fathers name on his seat.
He added that a colleague went to a recent event at the former Olympic Stadium and was told there were "logistical issues" inscribing 1966 seats.
A spokesman for the club told ClaretandHugh this afternoon. "The name inscription on seat, Premier League programme voucher and padded seats are all included in the 1966 season tickets. 
"Unfortunately, the name on the seats has only just received approval from the stadium operators so will be in place in the next month or so, but we will communicate it soon as possible and ask supporters what they want it to say."