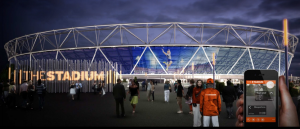 London Stadium owners E20 Stadium LLP and operators London Stadium 185 plan to invest up to £1m to install free Stadium wide WiFi in the former Olympic Stadium which will installed in the Summer and is scheduled to be ready for the start of next season in August.
An original plan to install stadium Wi-fi this season was abandoned when a £4.5m per year naming rights deal with Indian company Mahindra collapsed. The technical arm of Mahindra had planned to install Wi-Fi as part of the deal.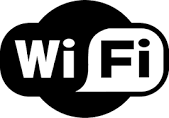 We understand that the operators re-tendered the Wi-Fi contract in recent months and they will attempt to find a commercial sponsor to offset some of the investment which will ultimately funded by the tax payer.
A new smart app is also due to be launched along side the WiFi  called 'The Stadium app' although this maybe re-branded once the naming rights are sold later this year. Many supporters say they currently struggle to connect to mobile data services within the stadium at peak periods while other supporters claim fans should spend more time watching the game in front of them and less time looking at their mobile phones.