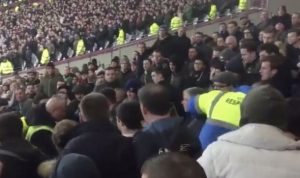 Hammers fans will be eagerly awaiting the publication of the 2017/18 fixture list and just as a reminder – if you didn't already know -that will happen tomorrow at 9 am.
From an Irons perspective the first games will be played away from home as  the World Athletics Championships will be held in the London Stadium between 4th August and 13th August.
And with up to 14 days to move semi-retractable seats and rebuild the seats in football mode it means the first home game is likely to be played on Saturday 2nd September.
As far as the TV games are concerned the broadcaster has announced: "We expect to bring you details of the first batch of Premier League fixtures – those to be shown live on Sky Sports in August and September – at the beginning of July.
"Sky Sports will show 126 live top-flight games in 2017/18 and mobile users will once again be able to see in-game goals and match highlights."
The season will open on August 12 and end on May 13, 2018.