The 2022 World Cup is a nightmare waiting to happen, just because of the absolutely terrible scheduling.
We have already had two international breaks this season and we'll have another one next month, as teams clamber towards qualification for Qatar 2022.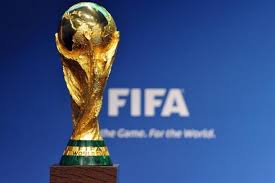 That's the tournament that takes place in November and December of next year.
A World Cup final just before Christmas will become a reality, and Hammers players may well see their knees, hamstrings, and ankles turn to goo.
This is all the idea of Arsene Wenger, really, as he wants to make the World Cup a biennial event, with the tournament taking place every two years, suggesting that we could have an international tournament every single summer.
As follower of the CandH  facebook group says  Simon Barham says: "Imagine Wenger now pitching that to Wenger when he was still managing Arsenal."
Just imagine it.
And then we've got the fact that Declan Rice could well be playing every single minute for West Ham next season as well as for England at the tournament.
The first game at the 2022 World Cup takes place on November 21st, 2022. The final takes place on December 18th, 2022. That's a week before Christmas. And the Premier League wants games to resume on Boxing Day.
Great idea, that, lads.
This season, already, we've seen plenty of injuries across the board, not just at the London Stadium but across the Premier League, and we could see it go gangbusters next season.
Quite simply, it's too late to stop the World Cup happening in Qatar. It will happen. It will be terrible. It should never have been awarded to them in the first place, on purely moral purposes with near slave immigrant labour used in the construction process.
In terms of the clubs, too, one has to think they will all be terrified of players picking up the wrong kind of injury at just the wrong time.
It is a headache, no, a migraine, waiting to happen.