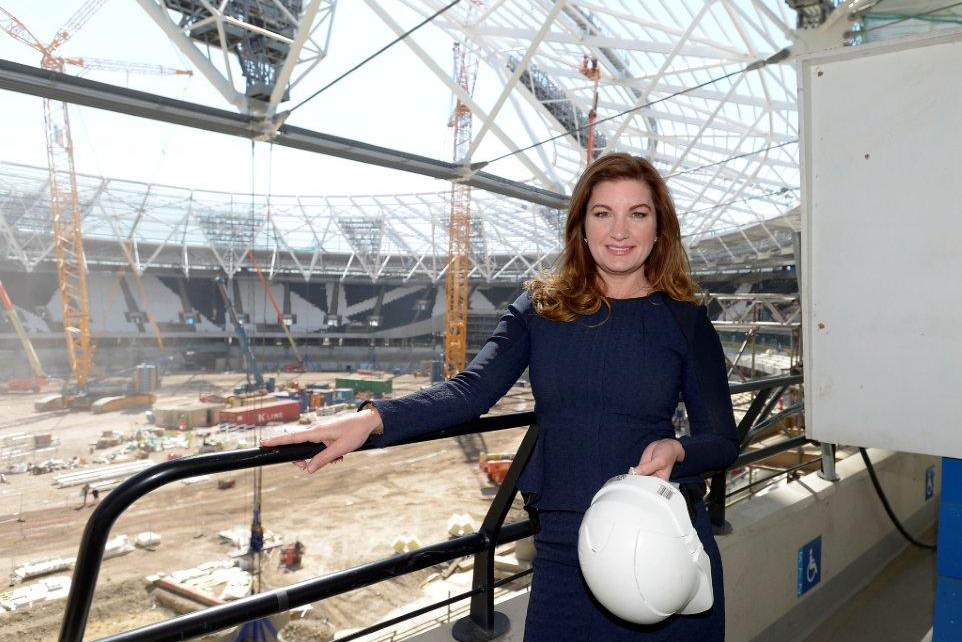 Karren Brady has delivered a lengthy statement to the official website in which she covers more ground than previously over the Olympic Stadium.
And following the news that an appeal against the Information Commissioner's judgment and subsequent release of a more detailed version of our contract with them she is emphatic.
Brady – on www.whufc.com – says: "I wanted to take this opportunity to address openly the intrigue, caused by the confidential nature of it, which, admittedly, has been minor and by people driven with their own agendas. We welcome that decision as, put simply, we have nothing to hide.
The agreement between West Ham and E20 represents a win for both parties. From our point of view, other than the personal affairs of my shareholders, we are happy to disclose the entire document.
"However, quite clearly, E20 must continue to best serve the taxpayer through the negotiation of future contracts and users in the Stadium and it is therefore only right that details which affect their ability to do so remain confidential.
It has been reported that we got a good deal but it is worth remembering that West Ham went through three arduous, fair, competitive and thoroughly robust bidding processes.  And the fact is we came out unanimously and convincingly on top each and every time.
This is because we were the only bidder with a true vision for the Stadium and its ability to act as a catalyst for the regeneration of our part of East London."
And on the numerous allegations raised about the taxpayers subsidising the club's anchor tenancy she declares: "During the negotiations, did I do the best deal I could for West Ham United? Of course I did, that's my job, but not at the expense of the taxpayer.
"I think what is very clear to anyone reading the agreement for the first time, is just how determined I was to protect the rights of West Ham United and our fans during the negotiations, while also ensuring it was fair to the taxpayer."
The full statement can be read at http://www.whufc.com/News/Articles/2015/October/8-October/A-message-from-the-Vice-Chairman