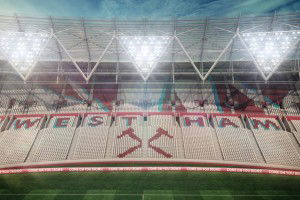 West Ham appear to have all but confirmed a story Claret and Hugh published earlier this week. We understand that there are now 34,000 fans on the Olympic Stadium OS season ticket priority waiting list with just 9,000 seats available.
In the club's official stadium newsletter released this week West Ham confirm that "upward of 98 per cent (of current season ticket holders) taking up their seat, the Club have begun the process of inviting supporters on the 30,000-plus strong Priority List.With some six months still to go before the big kick-off in August, the Hammers have already sold more Season Tickets at their new 54,000-seater home than the 35,016 capacity of the Boleyn Ground. "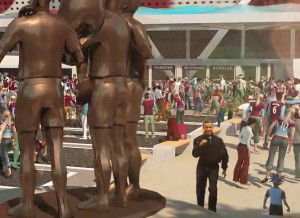 We know the current number of season ticket holders at the Boleyn Ground is 26,000 so we can now calculate that around 25,500 (98%) decided to renew their season ticket.  The newsletter also confirms that the total number of Olympic season tickets sold has surpassed the capacity of the Boleyn Ground (35,000). We know that West Ham has almost sold out the 3,700 corporate seats so a fair estimate would be that they have sold around standard 31,000 season tickets so far meaning existing season ticket holders introduced around 6,500 new season ticket holders on their plus two policy.
Claret and Hugh understands the season ticket limit for the former Olympic Stadium has been set at 40,000 for a variety of reasons which means around 9,000 season tickets will be available to the 34,000 supporters on the list.