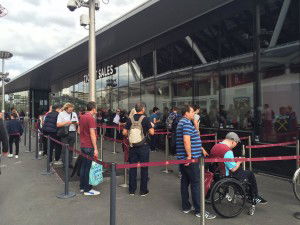 Almost thirty thousand West Ham season ticket holders say they will renew their season tickets at the London Stadium for next season but that leaves twenty-two thousand who are less certain.
A sneak preview of the London Stadium survey results completed by 6,185  match supporters has revealed that 57% plan to renew with a further 26% unsure while 17% say have no plans to renew.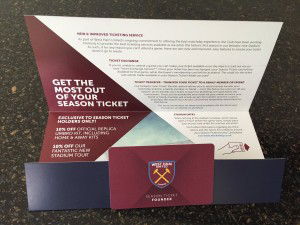 From 6,185 respondents so far 1,917 said they were not season tickets holders accounting for 31% who filled out the survey.  Of those 1,917 supporters 8% say they are on the season ticket waiting list claimed by the club to now number 55,000.
A total of 4,270 respondents claimed they are current season ticket holders and 2,412 of them answered Yes they would renew their season ticket, 1,113 were undecided at the moment answering Not Sure with the remaining 742 saying they had No plans to renew. The response makes it the biggest poll so far of season ticket holders plan to see out a second season at the London Stadium.
We will be closing the London Stadium Survey at midnight on Sunday but there is still time to complete it today or over the weekend by visiting https://www.surveymonkey.co.uk/r/7QC93Q2
The full results will be shared with the West Ham board and WHUISA next week as well as releasing highlights of the findings on Claret and Hugh and WestHamTillIDie.com.