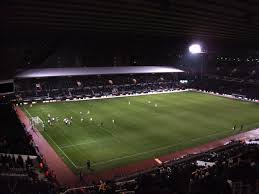 West Ham have sold an incredible 31,000 tickets for tonight's clash against Maltese opposition Birkirkara in the Europa League second round qualifier at the Boleyn Ground showing the novelty value of being in Europe in the early stages has not worn off.
The Hammers have around 4,000 tickets left at time of writing including unsold corporate seating.
West Ham will operate 4 cash turnstiles tonight for those wishing to turn up on  the night.
Turnstile 1 (Sir Trevor Brooking Lower – Green Street Entrance)
Turnstile 16 and 17 (Betway Upper – Green Street Entrance)
Turnstile 29 (Betway Upper – Castle Street Entrance)
Prices this evening are £20 for Adults and £10 for kids