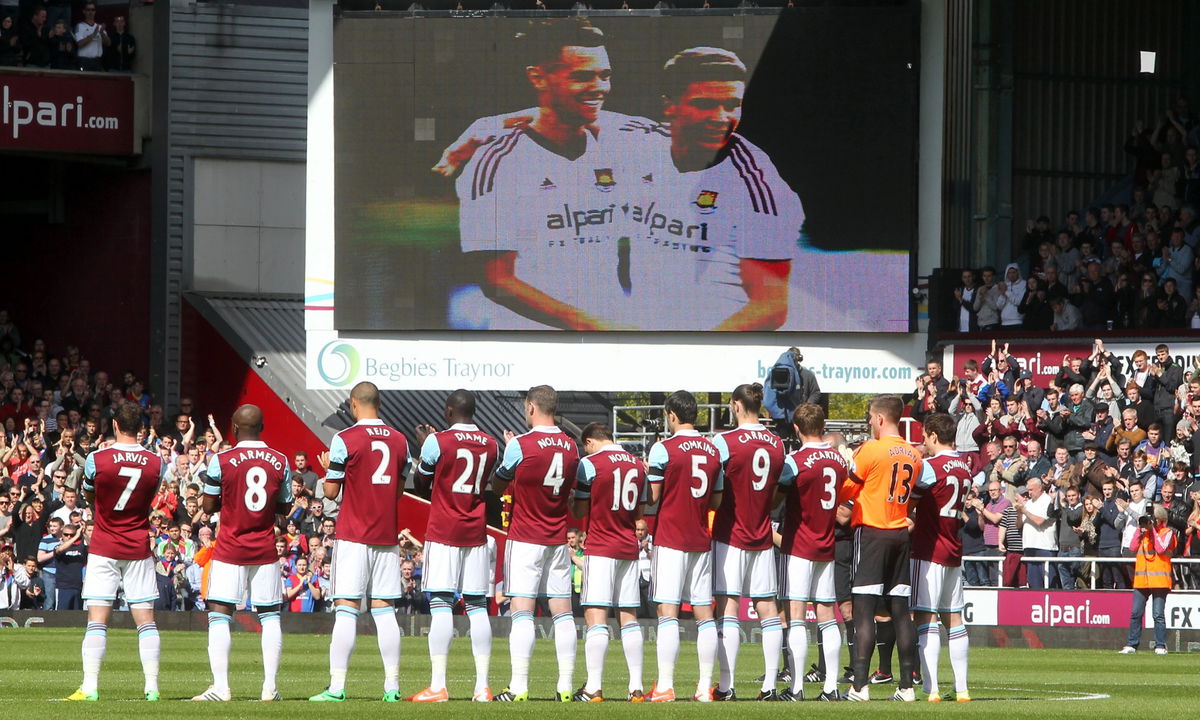 ClaretandHugh is today calling on all followers/readers to join a 38th minute round of applause on Saturday afternoon for Dylan Tombides who tragically passed away in April last year.
He is to be especially remembered when the DT38 Foundation is launched at West Ham's Premier League clash with Crystal Palace where his family will be in attendance.
A picture of Dylan up on the big screens at 38 minutes when the Upton Park crowd are urged to remember one of the finest prospects – and young men – to emerge from the club in years.
Tracy Tombides – writing on the DT38 Foundation website – said: "Dylan was robbed of a future that he dreamed of as a young boy.
"It robbed Taylor of a brother and it robbed my husband and I of watching our beautiful son grow and fulfil his dreams. Please do not let this happen to your son, brother, friend or father."
CANDH AGAIN URGES YOU TO REMEMBER THIS FINE YOUNG MAN ON 38 MINUTES!