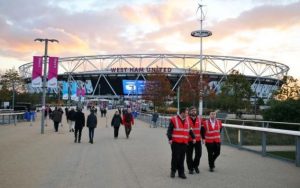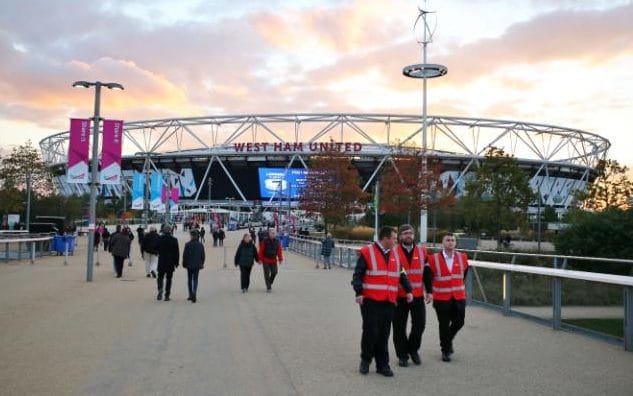 Nearly £450,000 of taxpayers' money has been spent trying to find a sponsor for the London Stadium home but a backer has yet to be found.
The stadium's owner, the London Legacy Development Corporation (LLDC), has been accused by the BBC of wasting cash in its search for a naming rights partner with a sponsorship expert says it could take years to secure a deal.
Two companies have been paid a total of £447,000 to try to find a naming rights partner, the BBC claims. But after two potential deals collapsed, no discussions are currently taking place.
Telecoms company Vodafone pulled out of a £20m six-year naming rights deal in May 2017, while Indian conglomerate Mahindra had earlier shown interest.
"Two deals with global brands came close to being delivered but this is an extremely competitive and narrow market which requires significant time and effort to identify the appropriate brands able to enter into such major commercial deals," said a LLDC spokesman.
The first £4m a year of any deal would go to the stadium owners E20, with West Ham sharing any revenue above that.
Two agencies with expertise in attracting sponsors have been used. IMG was paid £260,000 after being hired by the LLDC in 2013. Then ESP was given £187,000 when retained by E20 for 16 months from March 2015.
Gareth Bacon, chairman of the London Assembly's budget and performance committee, said he was "mystified" by the failure to secure a suitable sponsor. "It's taxpayers' money that has been wasted. When you pay that kind of money and get absolutely nothing in return, that's not great," said Bacon, the Conservatives' leader on the assembly. There is a Premier League club playing in the stadium which held the most successful Olympic Games ever, in a major European country."