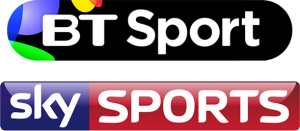 Premier League clubs know they are involved in a no win situation should TV broadcasters decide to sue for the £750 million they will have to stump up in the if  they are sued for an incomplete season.
They are aware that under the present contract they have no possibility of escaping a possible refund as a result of having been paid for matches which may not take place.
The threat is now a serious possibility looks set to force the PL into talks with Sky and BT – a scenario from which the  chairman are likely to get more feedback at their April video conference today.
And it's the big reason why any decision on scrapping the season is likely to be way off the agenda.
Should it ever come to that, ClaretandHugh understands the money would be found on a pro rata basis by the clubs on the basis of how many of their matches in which they were due to be shown.
It's a hugely complicated scenario and whilst the two British  broadcasters are believed to be flexible it is the foreign broadcasters who may prove harder to convince.
The Mirror claims that the £750m includes the foreign rights, clubs would have to pay back differing amounts depending on how many live games they had played. This is the major reason why the PL is desperate to complete the season.