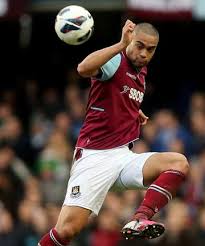 The alleged £75k a week demands by Winston Reid's for their client begs one question: "If he's worth that sort of money why isn't a big six club in offering it?"
ClaretandHugh broke the story exclusively yesterday that the softly-spokenn almost shy central defender, was at the centre of such demands from his advisers.
We want to make thing one thing clear from the start! It is always the agents who decide the numbers – never the player, who merely employs them to do what they can on his behalf.
And with just two transfer windows a year to work in, the agents make every second and five pound note count.
Winston Reid is my favourite Hammer although we certainly didn't see the best of him when he returned from injury last season and he will go into the new one with something to prove.
That he is being put in a position where his advisers seem to believe he is worth the figures they are demanding is pretty ridiculous.
For weeks he has been linked with Arsenal and Liverpool. Absolutely nothing has happened and were it about to,  then talks with West Ham wouldn't  be going on.
Should either of those or even Chelsea, Manchester United or City come in, £75k would be on the agenda.
But outside of those the going rate will be around the £50,000 – £55,000 the Hammers are likely to put on offer.
The whole scenario is ludicrous. A bit like one of us going to the boss through a representative who says: "Double my clients wages or he will leave.
"He has nowhere to go by the way because nobody has shown any interest but don't let that stop you paying him – right now!
Winston is clearly a quality bloke and a terrific player at his best but his agents need to take a massive reality check which starts at about £50k unless they can back the "what he's worth" claims with a major club.