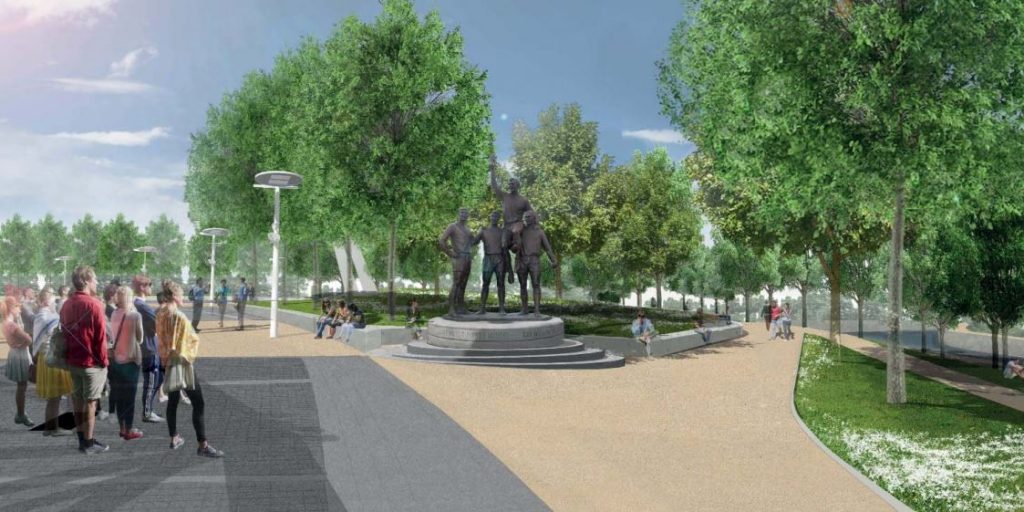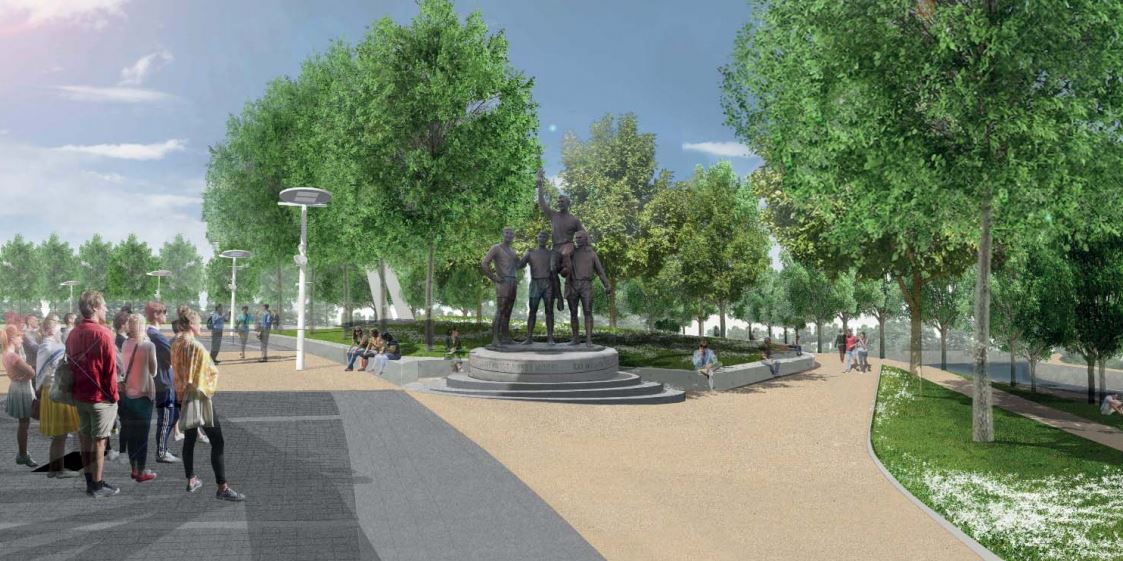 Newham council have gone back on a previous promise to move to the World Cup statue featuring Bobby Moore, Geoff Hurst and Martin Peters from Barking road to the London Stadium.
Former Newham Mayor Robin Wales and West Ham fan had agreed the statue could be moved and a plinth was created outside the Stadium and planning permission granted. The statue originally cost £725,000 to commission with £325,000 coming directly from West Ham and £400,000 from a government grant. Newham council paid for the base only.
Wales was ousted as Newham mayor earlier this year to be replaced Rokhsana Fiaz and one of her election promises to Newham residents was to keep the statue where it is.  Whatever happens, the statue will need to move when the traffic junction is re-designed.
West Ham offered Newham a six-figure sum to move it but this was rejected and last week the Newham Cabinet agreed to keep the Champions sculpture at its current location in Barking Road at the junction of Green Street rescinding a decision made by the previous council administration in 2015.
We ask Supporters one last time whether West Ham should fight to move the statue to Stratford or leave it in East Ham in its current location,