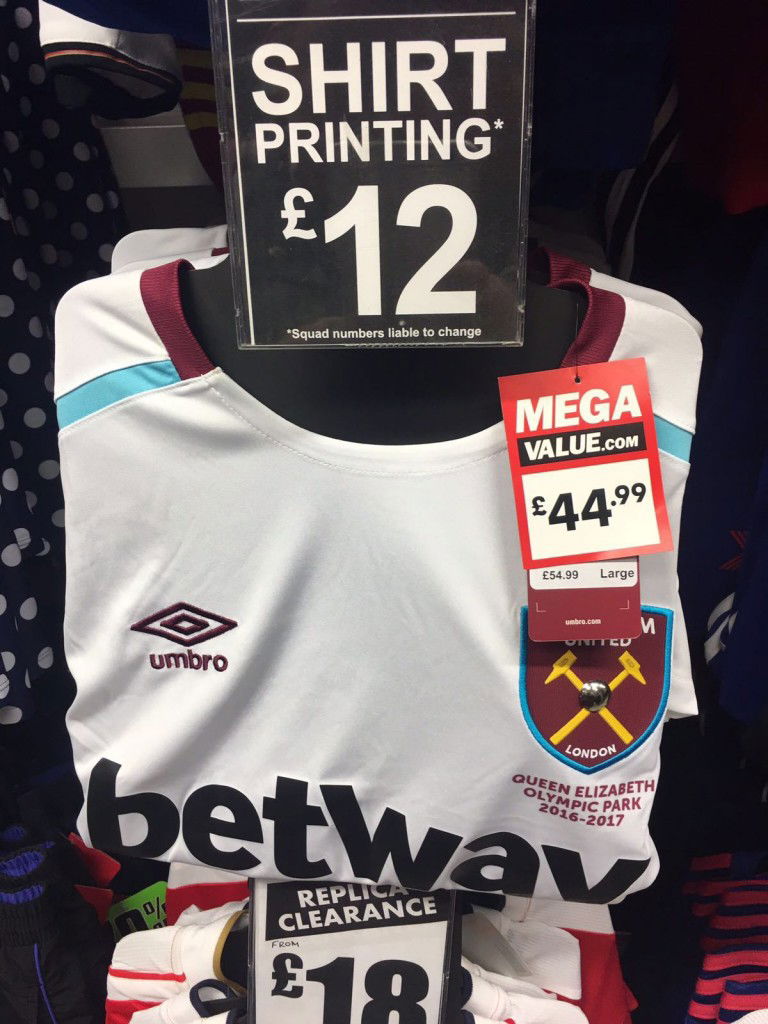 Over forty per cent of West Ham supporters think that price is the most important factor when buying a West Ham replica shirt and have no qualms about putting money in the pockets of Newcastle United owner Mike Ashley. A further 38% of fans believe football replica shirts are a rip-off and never buy them anyway.
Earlier this week we revealed Ashley's Sports Direct chain was selling the new West Ham away shirt for ten pounds cheaper in his stores including the Westfield shopping centre in Stratford, a stone's throw away from the new club store.
The remaining 21% of fans said they would buy from the club store at the more expensive price because more money went to the club.
The poll was completed by 1,135 supporters which makes it statistically accurate.
The full results are: 462 (40.7%) would buy their shirts from the cheapest source, 242 (21.42%) are happy buying from the club at the recommended retail price of £55 and 431 (37.95%) believe shirts are a rip-off and never buy them anyway.