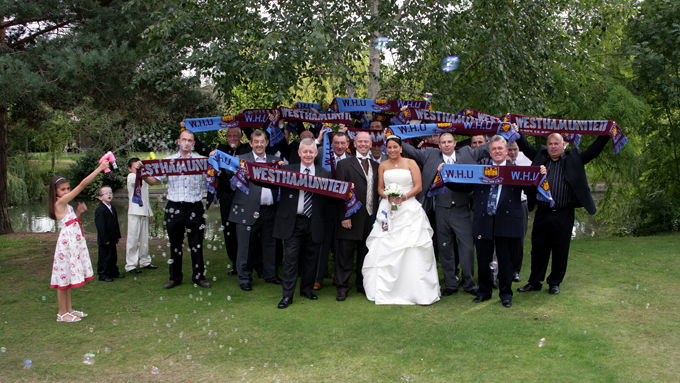 West Ham fans are not the most romantic fans in the Premier League according to a new poll.  That's the conclusion of a survey which found that 18% of Hammers questioned would rather watch their club play football than spend St Valentine's Day with their partner.
Fifty percent would apparently give up West Ham altogether if they had to choose between their club and their partner.
The survey was carried out on a total of 2,000 football fans by The Football Pools ahead of St Valentine's Day. The Premier League's least romantic fans are Bournemouth's as not one single Bournemouth fan questioned would choose a romantic evening over a game of football.
A quarter of the 2,000 fans questioned owned up to thinking about football at weddings – possibly because most of them are inconveniently arranged for Saturday afternoons.
And one in 20 of Hammers surveyed admitted they think about football… during sex.
Eighteen percent of West Ham fans also admitted to thinking about football on a first date.