Amazing Hammers fan Iris  Burroughs drew on every bit of her East End spirit and courage to overcome the horrible bug.
Iris – from Beckton – has supported the Hammers for more than seven decades, is an enthusiastic member of the Any Old Irons supporters' group and even dated West Ham winger Harry Hooper as a teenager in the early 1950s!
After testing positive she beat it and is recovering at home where  she received a surprise phone call from Irons manager David Moyes, who wished her well and invited her to be his guest at London Stadium when football returns.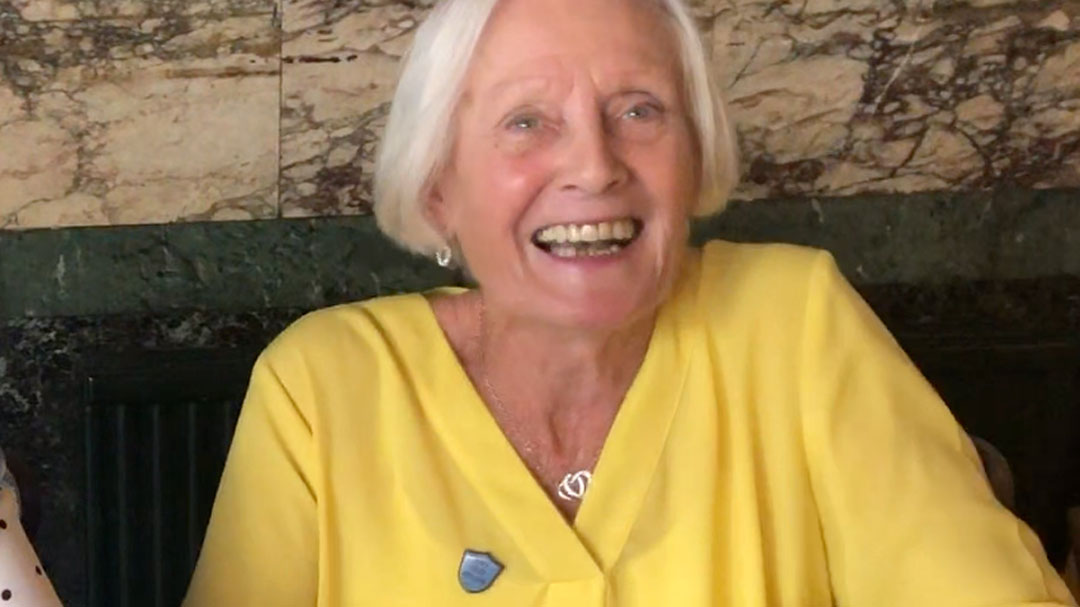 Iris said: "The manager was very nice and phoned me because he knew I had the virus so he wanted to check on me."
"He was asking about me and how I was, more than anything else, and how I was coping. He said I must be strong to get over it.
He also said: 'I have a surprise for you' – when the games are up and running as normal again, I'm going to be picked up, taken to a match and then driven home again. I was overwhelmed, to be honest, I didn't know what to say! It's going to be very exciting.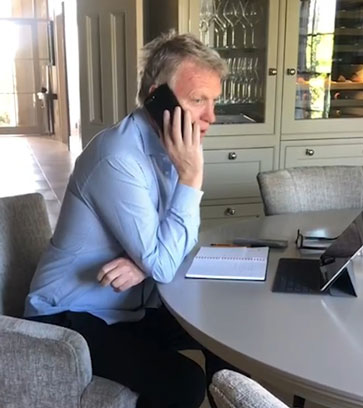 "
"Iris was great, just full of life," said Moyes. "She talked about the support she has been getting from the club, phoning her and sending letters to keep her up to date. She says she's feeling fine now, which is marvellous because, from what we know, this dreadful virus can be serious for the elderly.
From all of us at ClaretandHugh: COME ON YOU IRIS!!