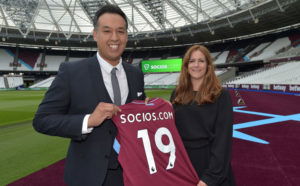 Today West Ham announced a new strategic partnership with Socios.com, the blockchain-based fan engagement platform.
In a statement the club says: "As an Official Global Partner of West Ham United, Socios.com will launch the Official Fan Token of West Ham United.
The Club will seek the input and opinion of fans by running exclusive polls on the mobile app, with the Fan Tokens offering the opportunity for supporters to vote and share their voice.
The Fan Tokens will also give fans access to rewards, exclusive merchandise, games, leaderboards and exceptional experiences too."
"The West Ham United Fan Token will be available to fans at the start of the 2019/2020 season; fans can purchase Fan Tokens directly through their mobile phone via the Socios.com app. Fans will have a greater influence the more fan tokens they hold. The value of the fan token will also go up or down based on market demand and the team performance."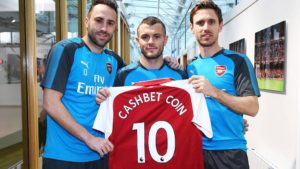 The token scheme seems to be based around a Crypto currency called ChiliZ using Block Chain technology based in Malta.
Arsenal launched a similar scheme in January 2018 with a Crypto currency company CashBet based in the Channel Islands, but that company later become embroiled in lawsuits with investors who claimed they had oversold their partnership with Arsenal.
The partnership with the north London was quietly dropped later.
Although full details have yet to be released, the scheme will encourage fans to buy fan tokens using Crypto currency while it says they can also be earned and hunted for.
The voting element is thought to limited to areas like selecting a man of the match as part of the commercial sponsorship arrangement with West Ham.