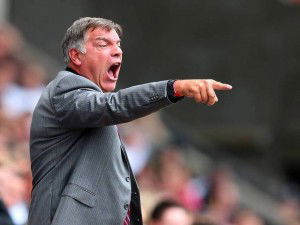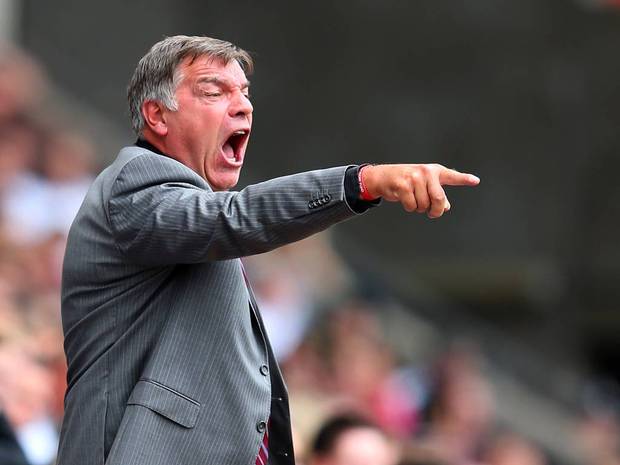 Editor Hugh Southon
on a tumultous day 
It's felt like a very long day …it's also been a very West Ham day – a reminder that one of the great things about supporting our fabulous club is that we're never short on excitement, drama and 'political' intrigue!
At the end of it all there's  a huge 'mix' of emotions. Who on earth would be an owner in the atmosphere surrounding the club at this point in its history?
That the club stayed in the Premier League is a matter for huge celebration and relief.
Sam Allardyce's detractors – and I've been among them – may not want to accept it but this is what was demanded of him. It's a hard argument to counter.
I have to own up. I have been one of the manager's fiercest critics at time but that's ok!
He's big enough, ugly enough and has shown many times before he's a survivor. I might wanna be standing beside him if the nuclear bomb were dropped!!!
Tonight, however, it's time for the in-fighting, splits and air-turning-blue outbursts to end.
It's a given that however hard Sam Allardyce tries, a huge swathe of fans are unlikely to warm to him.
He has one way only of becoming their new best friend-deliver a brand of football which we Irons find acceptable and within the ethos of the 'West Ham Way' which received a huge mention by David Sullivan on the official website.
We will get some early indications when the first signings are made. It's not rocket science recognising a flair player – a West Ham Way player!
If we don't see any but instead are confronted with physical survival types coming through the doors it will be a time to really worry.
We are in fact depending very heavily on David Sullivan and the board ensuring that doesn't happen under their new hands-on policy in the transfer market.
My position is very straightforward: I've been a Hammer from an early age, the club comes first, managers come and managers go, I'm still here with many of you and will be until I draw my last breath.
The die has been cast. Sam stays and I will not be spending the next however many months putting the boot in if its undeserved. Equally ClaretandHugh will remain fearless in saying so when we believe things are wrong!
This is my club – this is my team – this is my passion. I want Sam Allardyce to give me back the club and the football I know and love . If he can, as 'Arry might say,  t'rific.
If he can't, I believe the owners will shake his hand and bid him farewell sometime between now and next May!
Simple old game really ennit?