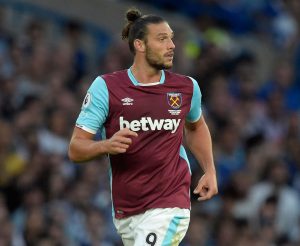 The more I consider it, the bigger the problem I see Andy Carroll's position becoming at the club.
And despite some of my less well considered blogs of the past, I do feel some empathy for the bloke and refuse to extract the urine as I am pretty sure he doesn't enjoy being injured and in constant pain.
I know the money he earns numbs the pain but that's not the point of this piece, rather it's about how he's ever going to be able to prove himself to the boss.
Right now Marko is out but expected back within a couple of games or less, and both Antonio and Chicharito are very much on the improve (to use a horse racing term).
AC remains patently unfit and how he gets time when you have those three on the go and Perez not doing badly of late I'm not sure.
It's a problem for him and I really don't see how he breaks through unless Pelle decides to give him some serious minutes when we are 100 per cent safe ( not that I see any danger from that direction).
However, I don't think this is the way he operates and instead will be looking for as high a position as possible by playing his best team at all times which doesn't look likely to include the big man.
Andy has said he wants a new Hammers deal and he has that option but personally I think the game may be up as it looks a very difficult job for him to even get game time.
He has a big job on his hands which may now have slipped out of his control.