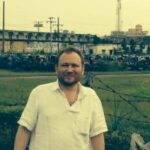 By long time CandH follower Richard Di Bona who has posted this response to the question: "What kind of club do you want if the the current owners sell up?"
I'm not sure I want a "glory hunting" club. Look what befell Leeds going down that path. And the "move to the OS to take things to the next level" is IMHO one of 2 or 3 things at the heart of current woes.
'
So…
'
First and foremost: I want owner(s) who will invest in the Academy and proper training facilities. The Academy used to be the pride of the Club, but just doesn't seem to see that any more. I appreciate that re-investing here will not produce overnight results. But without it, we continue the slide into being yet another increasingly commoditised club.
'
Second – make the OS feel like home. Whilst GSB might have attempted things in this direction, there are still "tourists" in the home end, etc – it has to be OUR stadium.
'
Thirdly: A proper and professional set-up. If the owners are footballing people then we may have a grey area similar to what appears to have happened with Sullivan, Sullivan Jr and Brady (and her Sun column) (note: our owners seem to THINK they're football people). Probably better to have owners, then an advisory board (the likes of Cottee or Brooking or even Noble in a couple of years on this – unless he goes down the coaching route)
'
Fourthly:  A meaningful plan (and I appreciate here that the Icelandics had one and GSB had their Ten Point Pledge). But one which is followed through on.
'
Fifthly (and maybe it should be further up the list) – proper acknowledgment of Independent Supporters. This means reinstating credentials for independent West Ham media also (e.g. KUMB). Ideally, supporter representation on the Board as happens in Europe (though I appreciate this might be unlikely)
'
Sixthly If a senior staffer – let alone Director – wishes to write a column in the Sun or other tabloid then they can, but they need to leave West Ham first.. And certainly no repetitive tweeting by scions of owners
'
Seventh: And perhaps most important of all: HONESTY. If they want to use the club as an investment to build-up then "flip" a few years later, be clear on this from the outset. If it's a billionaire's plaything, then say so. Or maybe put another way: whoever takes over needs a cogent plan, which they're open about and which they'll follow through on. And if plans change, then explain why and how direction is changing.
'
Eighth: the West Ham way. Football to entertain. Players who put in a shift. Much, much more important than signing a load of mercenary prima donnas.