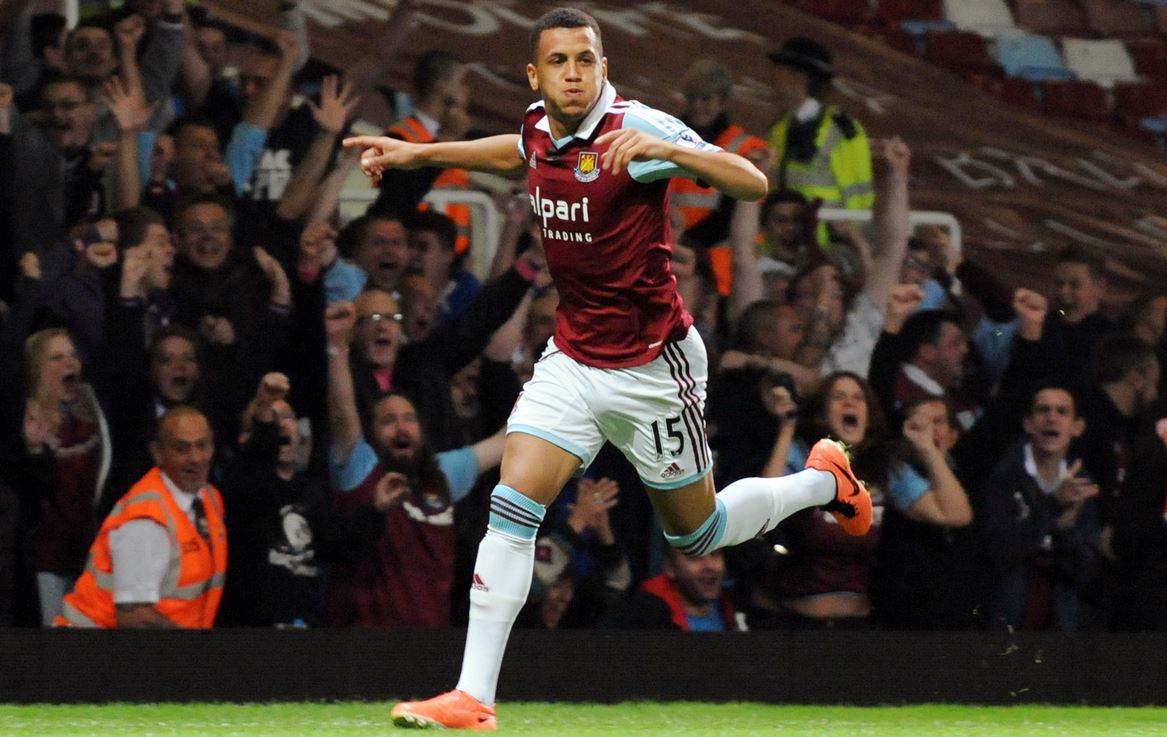 By David Hautzig
Immediate disclaimer. I am 100% aware that sitting in my Subaru is a much easier place to contemplate contract ideas for footballers. I'm not bothered by such things as the board, agents, or professional athletes.
Be that as it may, after reading Hugh's piece on Ravel Morrison almost certainly leaving the club, I got to thinking. Had an hour left to drive, so why the hell not?
Let's set things up based on what we know, or at least of which we are relatively certain.
Early in the season the club were negotiating a new deal for Ravel, and some reports said he and his agent agreed to it. Three years with a tidy signing bonus.
He was enjoying his football, playing fairly well, and a number of senior players had decided to look after and help guide him. It looked like he had turned the corner. More importantly, it looked like he was happy.
Then the reported disagreements with Sam, which journalist Daniel Taylor and others said involved Sam's agent of choice, Mark Curtis. An on again, off again groin injury thrown in for good measure, and Ravel is shipped off to QPR on loan.
Whatever actually happened, the result seems to be that Ravel doesn't want to play for Sam Allardyce again.
But I don't see why playing for West Ham United and not playing for Sam Allardyce have to be mutually exclusive. Ravel is out of contract at the end of next season.
And as coincidence would have it, so is Sam. The things that were working just fine for Ravel didn't disappear. They just got overshadowed by a large, gum chewing guy from up north. And it's likely that guy will see out the final year of his contract.
According to West Ham money guru Sean Whetstone, it could cost the club in the neighborhood of ten million quid to dispose of Sam and his back room staff this summer and then sign a new manager and all of his back room staff. It doesn't take a lot of pondering to conclude that Gold and Sullivan would rather not spend ten million quid on basically nothing.
Ravel, my boy. Here's what we're gonna do.
That three year deal you were ready to sign? Here it is again, with a slightly better bonus for your troubles. If our assumption about Sam being here next year is correct, you will go out on loan to a Premier League club over the summer.
Full pre-season, right from the start. None of that August 31 nonsense. Perhaps one of the three promoted teams. We won't let wages or loan fees get in the way. A deal will be done.
If Sam is not offered a new contract, you return to West Ham prior to the 2015/2016 season. If for some reason the club exceeds expectations and it is decided that another deal for Sam is in the best interest of the club, then the team you are loaned to has the first option to make the deal permanent. If they decline, then the contract has a reasonable release clause that would inevitably attract several clubs.
Everyone wins. You guarantee that playing under Sam Allardyce isn't an option. But you don't close the door on playing for a club that has the chance to progress, and where you were pretty comfortable up until….something happened.
There is a little risk in this. Ravel could get injured while on loan. He could play like a sub on an MLS team. He could be abducted by aliens. But according to Mr. Whetstone, the clubs finances are looking a bit rosier.
In a comment to another article on Ian Dale's site yesterday, Sean wrote the following: 'If we finish 11th as we are now we will get £74m from TV money add that to ticket, retail and commercial deals which totaled another £42m in 2013 then our turnover will top £116m this season.'
A few days ago, maybe even on this site, Sean also noted that under FFP our wage allowance will rise significantly next season because of the increased revenue and turnover.
I think he said we could spend 70 million, as opposed to this years 52. I'm not stupid enough to think that the board will increase their spending by that much. Hell, they might not increase it at all. But they will have the option, and this could be worth the slight risk.
 One of the best positions to be in is to have security along with choices. This little plan gives Ravel all of that.
Ravel my son, let me get you a pen.
The views expressed here are those of the author and do not necessarily reflect those of ClaretandHugh