By Dave Langton
West Ham's win over Aston Villa was, roundly, a terrible game of football. Any neutrals watching on may well have changed the channel, or nodded off in their armchairs after the Sunday lunch.
But for any Hammers, it was particularly sweet.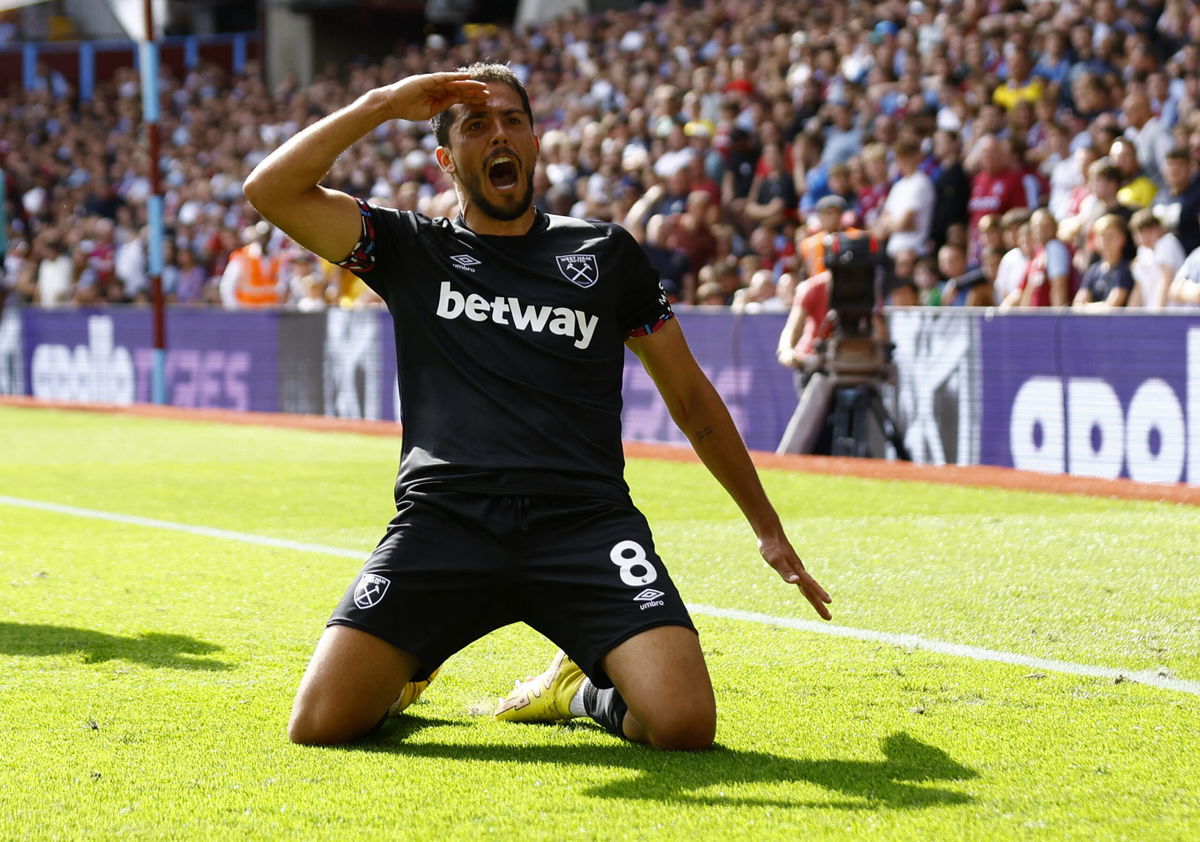 We've seen the Irons play so badly in these last three games, particularly in that meek surrender to Brighton. But we've also seen them play quite well and get beat, in that clash with Nottingham Forest.
Today, they were poor, and they won. You can't really argue with that; it's the mark of what big teams do. Pablo Fornals' deflected effort was a stroke of luck that felt earned.
But it's got to be said that something is missing here.
West Ham had two shots on target throughout the 90 minutes and one of those was the goal, which was probably going wide before the crucial touch.
The Irons just can't find a way to get through teams.
One has to wonder what price Lucas Paqueta would have been if negotiations started after this game; you could probably add about £15m to his price tag.
There's just no creativity, no zip, no real ability to break teams down. The first half, in particular, was an absolute slog. A long-range pot shot came off today but one has to think the Irons need a player of Paqueta's ability ASAP, especially with Spurs and Chelsea to come this week.
It's a great win. Getting three points on the board is always a wonderful feeling, and we've finally seen a goal!
But if we're going to truly compete at the top level that David Moyes continually talks about, Paqueta needs to arrive sharpish.