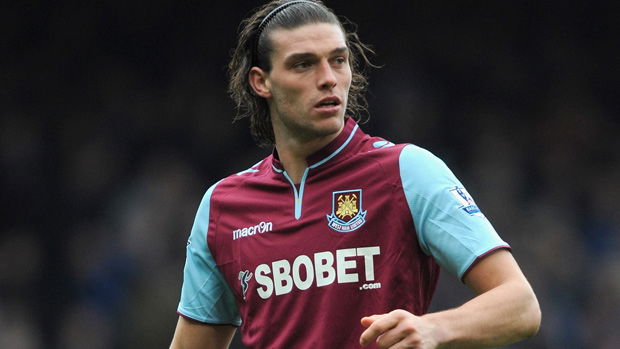 Andy Carroll is back in training and thrilled to bits.
The official site www.whufc.com has pictures of the big man on his first day back at the club – reported exclusively on claretandhugh yesterday.
He spent time riding a  stationary bike before going through a series of elaborate exercises to strengthen and condition his whole body.
After that he was on the training pitch, where he spent time jogging and doing some ball work.
AC said: "I am so happy to be back here at the training ground around all the lads.
"You don't realise how much you miss all the banter and other stuff until you are away from it,  so it's great to be here again!
"I flew back a few times during my treatment to watch matches and catch up with my family, team-mates and friends, but now I'm back for good.
"It has been a long, hard process but now I can see the light at the end of the tunnel. It felt great to be out on the pitch jogging and kicking a ball in the open air, even if it was a bit cold!
"It's been really hard watching the games while I've been out. We haven't picked up the results we have deserved, so I can't wait to get out there again and start helping the team to win some games."