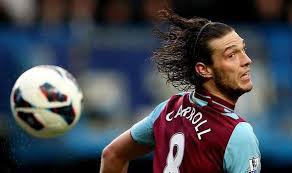 Andy Carroll will have to use the serious business of Premier League competition to get fully match fit after the club failed to set up a friendly match this week.
Boss Sam Allardyce had hoped to get some of the squad players into action alongside the big fella but failed to find an opposition team who could squeeze a game in.
The manager made it clear last weekend Andy in particular needed games and that he would try to set up a behind-closed-doors match but it has proved impossible.
We had reported yesterday (Thurs) that the club were struggling to find suitable opposition and it was confirmed earlier this afternoon they had drawn a blank.
Andy is fine in every other respect than match fitness and a source said: "It's a shame but we've had to scrap the plans for a game – we simply can't find a team to play us.
"It would have had to happen this week and next week as we'll be back in full training for the Stoke match."