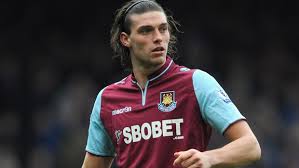 Andy Carroll's return to the Chadwell Heath training ground this week has impacted on squad confidence big time.
The lads are watching the Geordie kicking balls for the first time in months and the banter between him and the lads  is creating a much needed morale boosting mood at a critical time in the squad's season.
Co chairman David Gold said: "Just to see the boy sat in front of his own locker  is a joy.
"Previously it was a reminder of the fact that he was away and nobody knew when he'd be back – things seem more normal with him around joining in all the usual fun and mickey-taking."
The assessor from his Belgian clinic remains with the player but it is clear that the big striker is progressing quickly.
And although no firm date is being put on his return there will be widespread disappointment if it isn't before  the end of this month.
The hope is that he can play some sort of part in the match against West Brom on December 28.