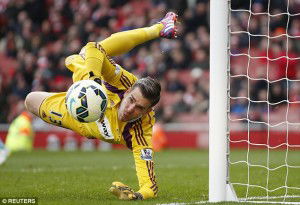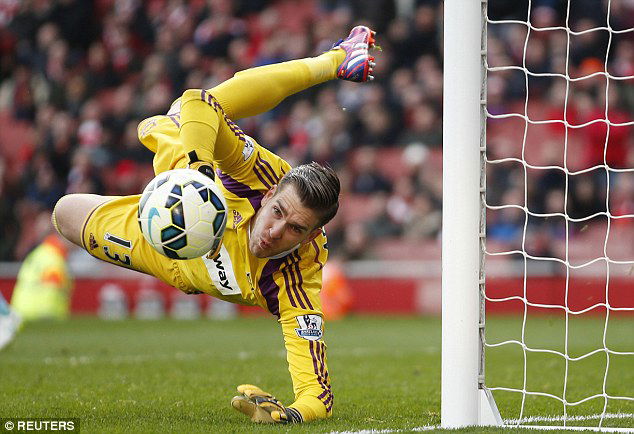 Adrian produced an outstanding performance against Arsenal made even more amazing after it was revealed he was playing the whole game with a dislocated finger.
Assistant manager Neil McDonald left to face the press after the Hammers 3-0 defeat, revealed that Adrian had dislocated his finger in the warm up but had insisted on playing on
He said: "We've lost two (players) this week and even the goalkeeper has dislocated his finger before the game but played on.
He's dislocated his finger but said he wanted to carry on. He's been a brave lad today because he could easily have pulled out. And he's made some great saves.
He has his finger strapped up to play and I'm hoping that if he played today he should allright for next week. He did it in the warm-up but he wanted to carry on.
I haven't ever dislocated my finger so I don't know how much pain he was in but it's obviously a big thing for a goalkeeper." said McDonald