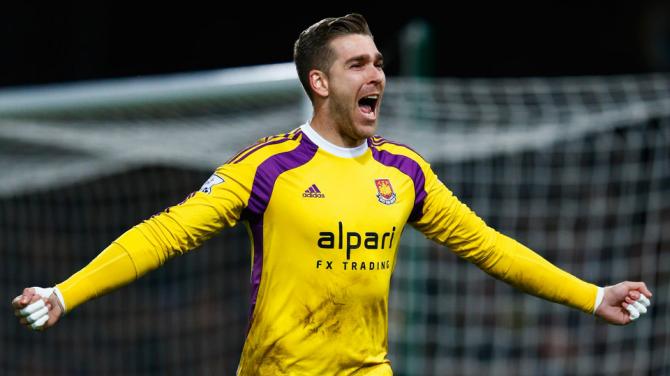 Adrian has the chance to put some heat on Joe Hart this evening although the majority of us will probably be hoping otherwise.
We need no further dramas in a season which has got off on entirely the wrong foot with Hart himself looking uncertain at the start of his Hammers loan spell.
A top showing from the Spaniard is probably the last one anybody wants aganst the League 2 but Adrian suggests the game could be a tough affair.
If so he will be doing his best to ensure that the manager takes notice of him after the hype surrounding Hart's arrival at the club.
He said: ""We have to be ready to play away from home on their pitch in front of their fans. It will be tough because they'll want to win as well, as it's a massive game with a Premier League team coming to their stadium.
"We know their strategy and the kind of game they want to play, but we will play our game as well and also defend their set plays and concentrate on each ball they put into our box.
"At the end of the day, though, we are West Ham and we have to be prepared to go there and get a good result."
"It's a great opportunity for me, the first time I have worn the West Ham shirt this season. I am 100 per cent ready and will always give my best to help the team.
"Obviously as a player I want to play every game and I will work for this but now it is Joe's time and I have to support him and on Wednesday it is time for him to support me and I'm sure we will both be happy at the end because we will win the game."