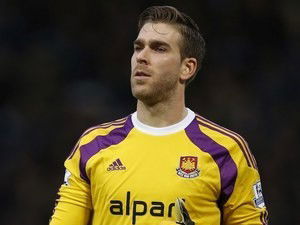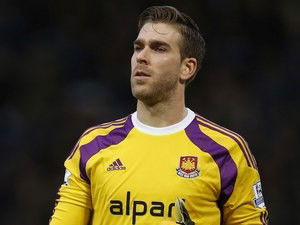 Adrian is grateful to David Moyes for returning him to first team action and is determined to repay him with further  confident performances.
Speaking to the official matchday programme the stopper said: "Personally, it was really important for me to come back to the starting eleven for the Manchester City game, when Joe couldn't play because of his contract.
"I produced a good performance and after this the manager has had confidence in me to keep playing, so I have to give him the same confidence on the pitch every time I have the opportunity. I am in a positive way now and feel in good form."
"To be honest, the start of this season was the hardest three or four months I have had at West Ham. At the end of last season, I got my position in the starting eleven again and I played well and we finished well so to be out of the team at the start of this season was hard for me.
"I knew that, if I worked hard, this opportunity would come, initially in the cup games, and possibly in the Premier League, to show my level."
Adrian's next test comes against a Newcastle team managed by his fellow countryman Rafael Benitez.
And he said: "I have known Rafa for a long time. He is a very good manager and did a very good job at Newcastle when they were in the second tier.
"They started the season very well but they have not got good results in their last few games, so it's a good time for us to give our maximum in our own stadium and get the three points.
"I wish him the best, but not on Saturday!"