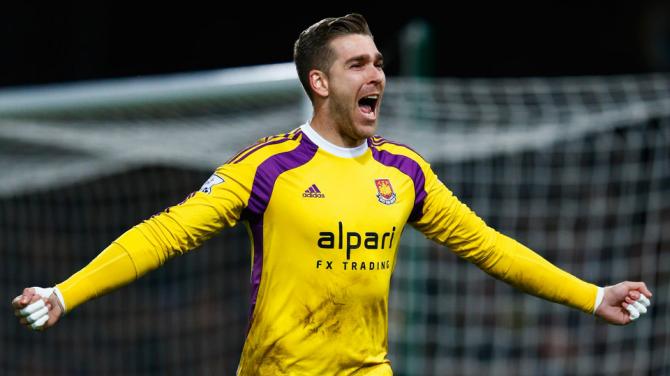 Proud Adrian has spoken of his joy at being called into the Spain squad for the first time in his career.
Speaking to the official Hammers site he said: "I was on the standby list for a couple of squads before Euro 2016, but this time around I didn't ask my agent if I was included, then when I finished training on Thursday I got back to the dressing room and checked my phone, I had 360 WhatsApp messages, emails, texts and missed Facetime calls!"
"It's great news and a great moment. For me, for my family, my friends, my wife, my baby and for West Ham United, I am really happy for this news. It's so exciting to go there and train with all the international players and to give my best, as I always do here. My grandfather recently passed away and he was probably the proudest person of all about where I have got to, and he was always looking after me and called me after every game. This is a great moment for him, also, and I'll give everything to play in the national team.
"The work has paid-off for me because I work hard. I made my debut in Real Betis and after a season I came to West Ham and have played most of the games in the starting XI.
"It's a great moment for me. I'm still only 29, which is so young for a goalkeeper who can play for a long time, so with the new manager [former Barcelona goalkeeper Julen Lopetegui] he has given opportunities to new players to show they are ready for the national team."