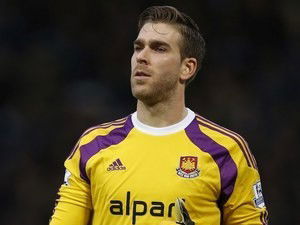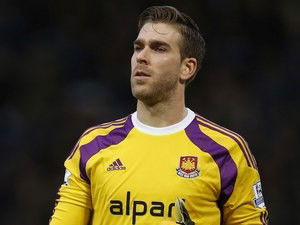 Joe Hart will take an enforced rest against Manchester City under the terms of his loan deal … and the sad truth is it's the right time!
Ok, we understand that there's more to conceding 30 goals in 14 games than goalkeeping errors but mentally the guy must be shot and the return of Adrian will see a man on a mission back between the sticks.
He has a lot of points to prove!
Hart was unlucky to have saved a penalty he GAVE AWAY against Everton before being beaten by Rooney's simple conversion from the rebound.
And whilst no one will odds the quality of the former England striker's strike from inside his own half, not many have spoken of what led to it – a lousy clearance from Hart.
So now Adrian needs to put the pressure on for the sweater and there could be no better match than to do that the Man City clash – a team averaging three goals for per game and is thus far unbeaten.
Hart needs his rest – Adrian needs his chance and this will be a little sub plot in a game from nobody is expecting a thing.