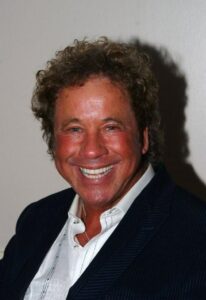 CandH Exclusive
Leading agent Barry Silkman has declared that 'players' representatives are in for a very lean time indeed over the next couple of years !
And he is worried that should the game be played behind closed doors for the next year then 60 per cent of the clubs game could disappear.
In an exclusive interview with Claret and Hugh 'Silky' said: "Things will get worse before they get better and agents large and small are going to suffer. The big firms with a number of offices and staff to pay will be hit as well as the small guys with fewer clients.
I know of one Premier League club for example who were ready to move for four players this summer. Now it's down to being able to afford only one because of the virus and the total lack of income. It can only get worse and agents will suffer along with everybody else."
Silkman said that' should games remain behind closed doors next season Leagues One and Two plus some Championship clubs could disappear altogether.
He said: There's a threefold problem. 1/The likely reduced number of clubs 2/Lots of players who were told to wait for a move by their representatives won't be getting them and be blaming their agents and 3/ out of contract players won't be in as strong a position because the wages once on offer to them won't be there anymore.
"Also, players who, for example, could once get £50k a week will be getting perhaps half of that."
He disputes that all agents are parasites adding: "There's good and bad in all walks of life. I know horrible people in the game doing the job and some really nice people.
"However, with no season ticket money, sponsorship and commercial revenue, football will be left only with the TV money whilst being committed to long term contracts with players the future looks very lean.
 "If the current situation goes on over a couple of years we could easily see this as being the end for football as we have known it. We have to be realistic and things are looking very grim right now"