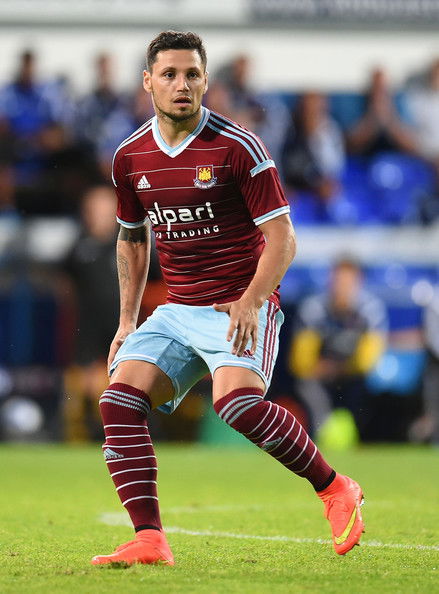 Mauro Zarate;s agent/brother has confirmed that the player is "often used out of position at West Ham …and that is "pushing him to seriously consider a change of club."
The Argentinian forward signed a three-year contract with the Hammers this summer, but has since made just four Barclays Premier League appearances with the east London outfit and scored one goal.
His agent, Luis Ruzzi told the Italian media: "At West Ham he plays behind the strikers and that is not his position,He is a centre-forward and if there is a team out there willing to let him play in his natural role, then we will be very happy to consider it.
"Mauro is often used out of position by the current coach (Sam Allardyce) and this is pushing him to seriously consider changing his club.
"It's true he has a contract until 2017 with the Hammers but I think we can find a solution to suit everyone.
"At this time you could get Zarate for a much lower price than he is really worth.
"Anyone who decides to go for him will certainly be getting a bargain."
He added: "It's true, there has been contact with Torino, but also with other Italian club.Can Zarate return to Serie A? We shall see, we shall see.
"The market is about to reopen and there are teams looking for strikers.
"Mauro is 27, so he's matured and ready for the big step up.
"After all, we know his quality.
"It's a shame that, apart from his time at Velez, in recent years they make him play out of position.
"He is a striker, a hitman."