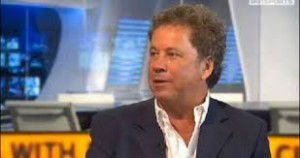 Agent Barry Silkman admits he's 'flabbergasted' that Mark Noble has never been involved in a major transfer bid from a top club.
Stepney-born  'Silky'is one of the game's Marmite characters – you do or you don't – but as a guy who has a history of driving a few Irons transfers his views are always worth a listen.
The 62 year old has been involved in many major deals down the years
And raising the subject of Noble completely out of the blue in conversation he admitted he was dumfounded there had never been a bid for the Hammers loyalist.
He said: "Mark is a great player at what he does and I'm very surprised none of the big clubs have come for him.
"I believe there was some interest from Fulham at one stage but he's very much a West Ham boy.
"But it doesn't alter the fact that the apparent disinterest really surprises me – great player."