All eyes at West Ham are on Manchester United's choice of manager as the Hammers bid to keep Declan Rice at the club.
The defensive midfielder has continually been linked with a potential move away from the Irons in recent months.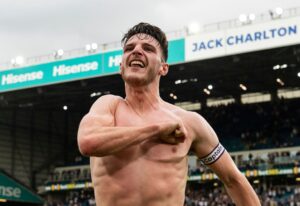 However, as we have reported repeatedly, there have been no bids tabled for the England international.
United have appointed Ralf Rangnick as their interim manager but will be on the hunt for a permanent boss in the summer.
It remains to be seen who they will go for but it will come down to them to make their decisions over a summer move for Declan.
The hope at the Irons is that no offer will be forthcoming at all from Old Trafford and that there will be no question to answer.
But there is an acceptance at West Ham that there may have to be hard decisions taken if big bids do land on the doorstep for Rice, especially if the Irons do not manage to qualify for the Champions League.
As it stands, though, all eyes are on United and their choice of manager.