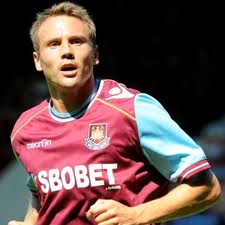 Sam Allardyce has again repeated his well known view that individual team errors and mistakes by officials is the reason the club is not safe from relegation!
He has confirmed that the 40 points was always the safety target "and probably 38."
Speaking ahead of the crucial clash against West Bromwich Albion he explained:  "We've always had the 40-point mark on our mind to be absolutely certain and probably 38.
"You never know, after the weekend it might be enough. The realistic fact for us is to go and get some points against West Brom, like we've tried so hard to get points out of the last three games but failed.
"In the last three games we haven't failed by performance, but we have failed by individual errors at a certain time and of course certain errors by the officials. They've cost us pretty dear as well I think.
"At the moment the rub of the green hasn't gone for us but performances at Liverpool particularly, and against Arsenal were good, but I think their clinical finishing finished us off."
Allardyce explained that he had a fit squad of players but that Matthew Taylor (pictured above) was unavailable because of illness to his daughter.
He said: "Matt  daughter is pretty ill at the moment so I don't think that he'll be available.
He needs to look after his daughter at the minute, so we hope everything in that department is going to be ok. The rest of the squad, apart from Marco Borriello, is ok and ready to go."