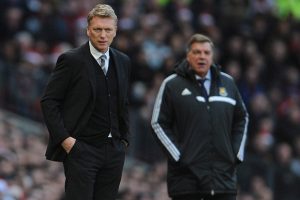 Sam Allardyce has given his verdict on David Moyes and West Ham's chances of dodging relegation, while talking to talkSport.
The Hammers have some excruciating matches ahead with the likes of Liverpool, Arsenal, Tottenham, Southampton, Chelsea and Wolverhampton Wanderers on the agenda.
Let's be honest, it's almost impossible for even the most devoted fan to remain positive It's extremely hard to stay positive right now for even the biggest West Ham fans.
But Allardyce is refusing to write the team's chances off when he appeared on talkSPORT for one of his regular gigs.
He and Moyes are big buddies of course and produce not dissimilar teams and a particular brand of football. He reckons that the previous experience Moyes has had at the club.
He also called on the fans to get bang behind the team at the London Stadium although admits there are difficulties when not seeing what you want to see.
He said: "The position that they're in is because of a lack of confidence, that has drained out of the players. It's why the previous manager got the sack, and David has came in to try and bring better results. But it's been a difficult period and even more difficult with this group of fixtures that are coming up."
But giving his verdict on whether they can escape the drop he added: "Yes they can. David did it before, he got them out of trouble and they stayed up. One of the important things is for the West Ham fans to stay with them at home. I know it's hard if you're not seeing what you want to see, but if you want to stay in the Premier League, you need to get behind your team."