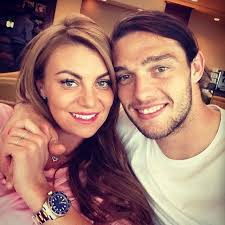 Sam Allardyce reckons nights out with his girlfriend Billi Mucklow and regular  workouts at her gym are just what the doctor ordered.
He believes it will all help to get the striker's mind off his ankle injury which the West Ham boss claimed a couple of weeks ago had pushed him to despair.
Carroll and his partner have been pictured in the gym and on swanky nights out and Allardyce is all for it.
He said: "If he's doing some work outs with his girlfriend as well as his rehab it can only benefit him – and it passes the time.
"For the player the big problem is sitting with the boot on and getting past the boredom. There has to be some release but the right one, not the wrong one.
"I don't believe people realise how depressing it can be for a player. You will see Andy on social media with his high profile girlfriend seemingly enjoying himself. He probably is but it's a long way back."