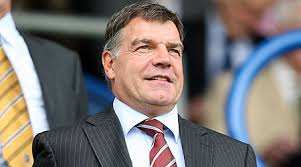 Sam Allardyce was justifiably delighted with the team's fine performance at Selhurst Park declaring this evening: ""We completely controlled the game for virtually the whole 90 minutes except for a sloppy goal."
Speaking to West Ham TV Allardyce said: "It made for the perfect performance for us because we got even better control of the game than we did against Tottenham.
"They had a ten-minute spell playing on their home ground, but the rest of the game belonged to us and I think the way the lads tactically controlled the game was brilliant."
Mauro Zarate's brilliant opener set the mood and Allardyce said: "It was fantastic to see a debutant in Mauro come in and show what he could do.
"To come up with that quality of strike from outside the box was brilliant. Then, on top of that, Stewart's finish was equally good, cutting in from the right and passing the ball into the bottom corner of the net. That's what we've been asking him to do."
"It was a beautiful start, then we all thought Tomkins was going to score his header at the far post, because he doesn't normally miss from there, but it wasn't a goal.
"Then, they scored and had a ten-minute spell of pressure before we got control of the game again and I'm delighted that we have scored our first goal of the season off a set play. Carlton worked it and finished it beautifully.
"It was the performance and result we were all looking for. Fantastic!"
He added "We're introducing new players and I think Aaron Cresswell and Cheikh have shown their capabilities in the two games we've played and we can only hope they get even better, because it's all so new to them.
"Zarate made his debut and scored and looked very good in tight areas with his ability, Sakho came on and held it up and had a couple of good lay-offs, had a couple of shots at goal and a header which might have gone in, which was encouraging.
"That must have given everyone at the game – the Joint-Chairmen, the fans, us as staff and the players – a huge amount of confidence in the positive way and the quality with which we played."