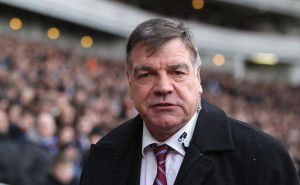 Sam Allardyce has admitted he he has always dreamed of managing Manchester United.
His admission came in an interview with BT Sport that he would love to work at Old Trafford.
Asked by Clare Balding if there was one dream club he'd want to manage, Allardyce said: "I think that if I said West Ham wasn't a dream club to have managed then I'd be in trouble with the West Hams fans [and] it has been a dream club to have managed.
"But there's always been one and that's Manchester United so when I was trying to get promotion with Bolton to the First Division I always used to go and watch Manchester United play at Old Trafford.
"And playing at Old Trafford myself and going there as a manager I think in this country that was the one."