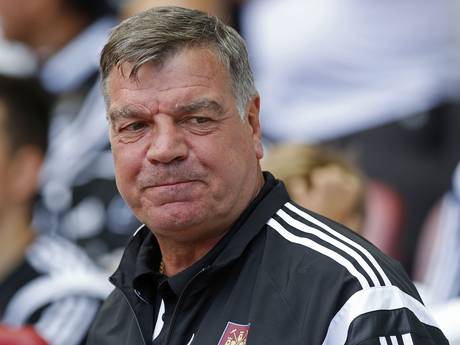 Sam Allardyce has put down yesterday's low level performance in part to "fatigue."
Discussing the 1-1 draw against West Brom he said: ""It was a slower game because both sets of players were fatigued after three games in six days."
He added: "We over-extended ourselves when we didn't need to and allowed the opposition a quick breakaway goal from a counter-attack. We left ourselves two-on-two at the back and that's the last thing you do when you're winning.
Speaking to www.whufc.com he said: "You might do it if you're 1-0 down with ten minutes to go, but you don't do it when you're 1-0 up and just coming to the end of the first half.
"It wasn't Ginge or Reidy's fault, but the fault of the full-backs and midfield players gallivanting forward and over-committing to try and score another goal.
"That was the sad thing, because the result was the all-important thing for us and we didn't get the win that we wanted.
"I can't praise the players enough for the effort they have put in over the last three games, even though we've only got one point.
"In the end it was disappointing we didn't win, because I thought Aaron had won it for us with a super-duper free-kick that hit the post. The other chances that fell to us, we unfortunately didn't find the quality to finish West Brom off when, in all fairness, they were there for the taking.
"We weren't quite ruthless or clinical enough to get the three points, but one point is accepted and moves us forward after two defeats on the trot.
We get ready for Everton now and pick a team with what's available to us, with the lads going off to the African Nations Cup, and move on from there.