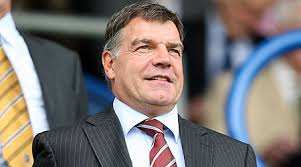 The BBC is tonight reporting West Ham boss Sam Allardyce as saying he is more "flexible" in his tactics than Roberto Martinez.
The Hammers meet Everton tomorrow evening in the third round FA Cup replay and Allardyce said: I'm a little bit more flexible than Roberto – he is a total believer in one style.
He added: "You become flexible as time goes on. Flexibility teaches you that you have a philosophy in the way you want to play, but if that way of playing doesn't suit the players you cannot keep that philosophy."
As you will imagine, it has been difficult to write this without laughing but will leave the blog until later!