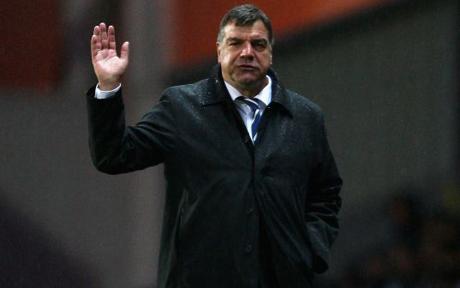 Sam Allardyce is busily claiming today that West Ham's possible qualification for Europe via the Fair Play League has made it even more important to resolve his contractual situation the moment the season ends.
Claiming negotiations would need to be quick, "particularly if we are in Europe" he added: "If we are in the Europa Cup [sic], our first game would be on 2 July and there's a lot to finalise, planning and pre-season, on the basis of that."
He added that there was "a lot to negotiate" in terms of contract lengths for him and his staff; budgets; new signings, player departures and the club's direction.
He said: "We then have to move forward as quickly as we can … There's one thing we have done and always will do, which is when we've made decisions, not just me but the owners as well, we have pushed forward extremely quickly to try and secure the players that we're trying to get to improve the squad."
Allardyce said it was "not inevitable" that the Everton game would be his last at Upton Park as the West Ham manager and he warmed to an extremely familiar familiar theme.
"There is no news, as always [on the contract]," he told reporters. "It's at the end of the season. It was always going to be at the end of the season and it will still be the end of the season.
"Two years ago, I signed on 29 May. At the end of this season, it falls in the same lines. We sit down and we negotiate. Whether I'm staying or going, that hasn't been decided.
"I could do without this because of the speculation it causes but I'm not in control of it at the moment. I accept it but I could do without it because it gets more and more extreme, in terms of every time you're answering questions in public, it's more about the contract than the team. The team is the most important thing."