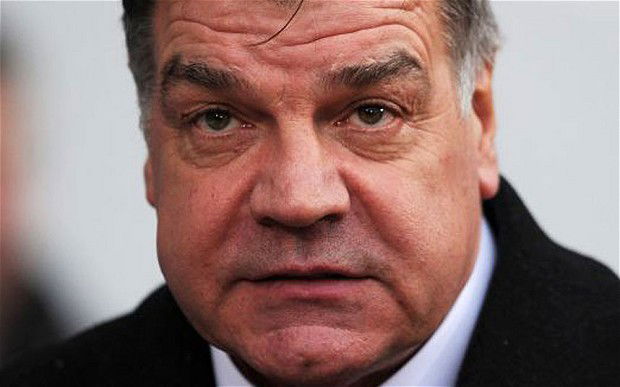 Sam Allardyce has told the West Ham owners they must carry on spending.
Out of contract in June and with uncertainty hanging over him after an inconsistent  season, the manager reckons the club has exceeded expectations over recent campaigns.
And he believes that has raised expectations around the Boleyn which can only be met by a spend, spend, spend policy.
As for himself, he said: "I am doing what I did here in year two, my contract was running out then, we overachieved that year.
"At the end of the season we will look at the squad and say 'it is capable of this, but not able to sustain that'."
We do no wish to misquote the manager so the next one is given as  repeated although it looks a tad mangled and difficult to understand.
He claimed: "We have got more players that when we get players in, which everybody has to do to grow and get better, they are better than what we have got to make sure we can sustain the growth we are achieving at this moment in time."
He added: "There was one spell when we won six, drew three and only lost one, we would have all loved to repeat that, but it has not been quite within our capabilities.
"The reasons why are clear in my mind. Some of the players that were top drawer when they joined us for the first time this season have found the pace of the Premier League a little tougher going, while injuries are a big factor again.
"We have won without Winston Reid, James Tomkins, Andy Carroll and Enner Valencia – you tell me anybody else that has four regular players missing that would have got results?"
"We still have more of the teams below us to play than the teams above us and if we continue how well we have done, not losing, we will pick up a good few points," he said.
"Hopefully we will finish a bit stronger and come back with a bit of a bang."