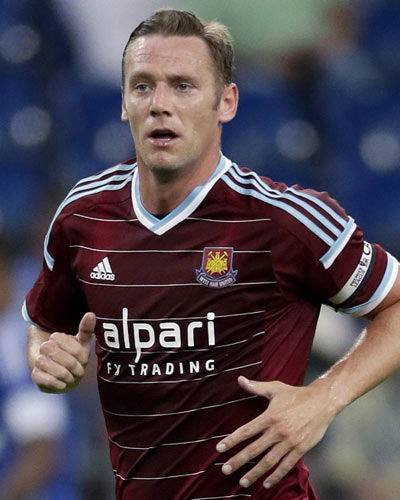 Kevin Nolan is the latest injury victim as Sam Allardyce finalises his team plans for tomorrow evening's clash at Southhampton.
The manager – speaking in his morning press conference revealed: "He has a bruised instep which is causing us some concern, at the moment we don't know if he'll be able to but his boots on or not.
That's obviously a blow to us and the rest who were unavailable are still out. We're short on numbers but very high on confidence."
With the team having never won at St Mary's the manager is looking for a victory to help the team make up the league positions it has lost over recent games.
He said: "With 14 games left we're coming to the end of the season, we've done so well and come far. We want to get more wins than draws because we've slipped down the table a little bit.
"Southampton have managed to keep on winning, but we've let leads slip and ended up drawing too many times. They've lost their last league game against Swansea City which we've studied."
Wednesday night is all about our attitude and determination. We're going to need to push ourselves in order to win. We had a bit of a lull in our performances recently but to see us back to near our best was a big boost. We don't want our season to fade away."