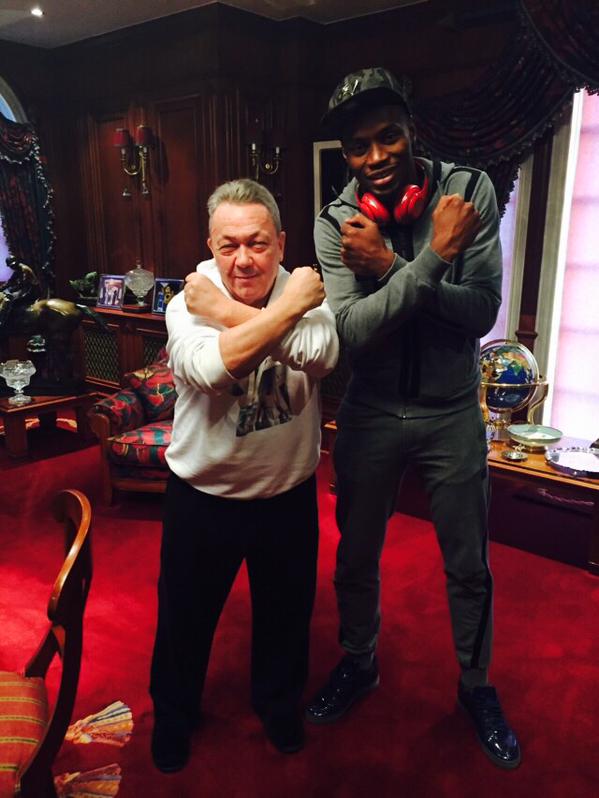 Sam Allardyce appears to have some difficulties with the board's decision to hold talks with Diafra Sakho over new contract terms which were agreed when he signed his present deal!
Whilst most associated with the club are delighted the co-chairman and striker held discussions  this week aimed at achieving the objective  Allardyce claims Sakho doesn't need a new contract.
As early as October ClaretandHugh revealed that David Sullivan wanted to reward the player "for excellence" and improve a contract which relied heavily on appearances for him to receive £15k a week.
It seems strange therefore to read Allardyce quotes in which he says:"Players don't see it that way do they?
"If they think it is time for them they don't give a monkeys about anyone else. They just get on with their own thing."
To ClaretandHugh's knowledge these contract adjustments were agreed when the player signed his current deal and all that appears to have changed is the co chairman's desire to bring them forward!
Two months ago we revealed:
His (Sakho's ) deal says personal terms will be reviewed after 25 starts but that could well be brought forward.
A well placed insider said: "David Sullivan is keen to reward him. He gets a review after 25 starts in his contract. If he keeps scoring, however, David will bring that forward as a reward for excellence."
Our source revealed: "Sakho's on a four year deal with a two year option, so he's our player for six years.
It's all seems pretty cut and dried and is likely to form the template of the deals cut with players at the end of the season – excellence is the key word.
However, quoted in the Mirror, Allardyce says of the Sakho situation: "If he is going to get one ( a new contract), it will be out of the fact that the chairman and ourselves think that we are going to re-adjust the contract he has now.
"I would think that the chairman would probably discuss that situation when Christmas is finished. I don't see why we should be discussing any contracts with anyone really too much in this period when we are playing so many games in such a short period of time."
All very odd given that the talks have already been held with Sakho posting pictures on social media to back up the point.
The new deal will give Diafra £25k a week.